STPP Group manufactures and provides a full list of raw materials for detergent powder, followed by a selection of ingredients for liquid detergents.
Along with manufacturing LABSA and STPP in China, STPP Group is partnering with various renowned chemical manufacturers worldwide, such as Zanyu Group, Yeser Chemicals, Novozymes, Givaudan.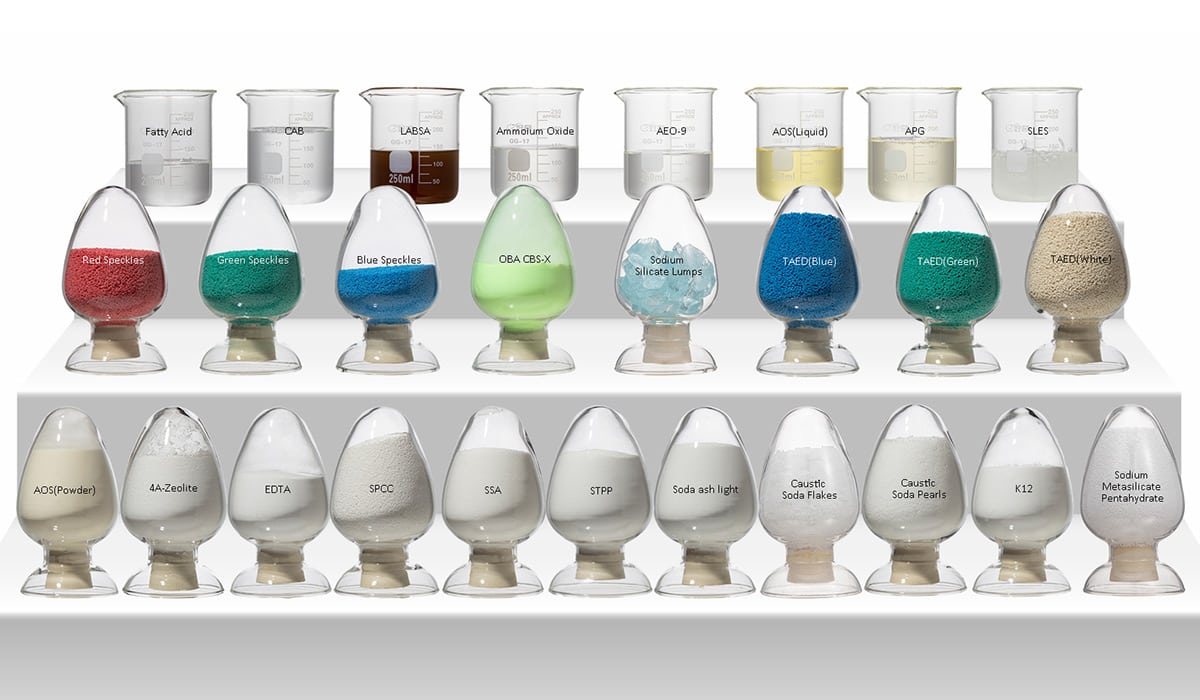 Across the broad network of globally known chemical distributors, including MANUCHAR and LUKEM, our detergent chemicals flow to hundreds of end detergent manufacturers, including P&G, Unilever, and Colgate-palm. STPP Group offers high-quality detergent chemicals, at competitive prices, precisely on time.
Raw materials currently in stock
YOU MIGHT ALSO BE INTERESTED IN