Introduction
Laundry detergent is a household necessity that is in high demand worldwide. In this industry, China is the largest manufacturing country. It is no surprise that businesses all over the world turn to China for the importation of laundry detergent.
However, importing laundry detergents from China can be a complex process. We require careful planning and attention to detail. This article will walk you through importing laundry detergents from China, from the very first step, finding the right supplier, to navigating import regulations. Let's get rolling!
Steps to Import Laundry Detergent from China Manufacturer
Step 1: Finding the Right Supplier
When importing laundry detergents from China, finding the right supplier is critical. Conduct research to identify the potential suppliers with exporting laundry detergent experience. You can also identify the suppliers with a good reputation in the industry.
Check the suppliers' credentials by reviewing their business licenses and certifications. It is also a must to see if the supplier has the laundry detergent products you require. Ensure that they have implemented quality control procedures.
Remember to evaluate the supplier's communication skills and response time. This is to ensure smooth communication during the importing process.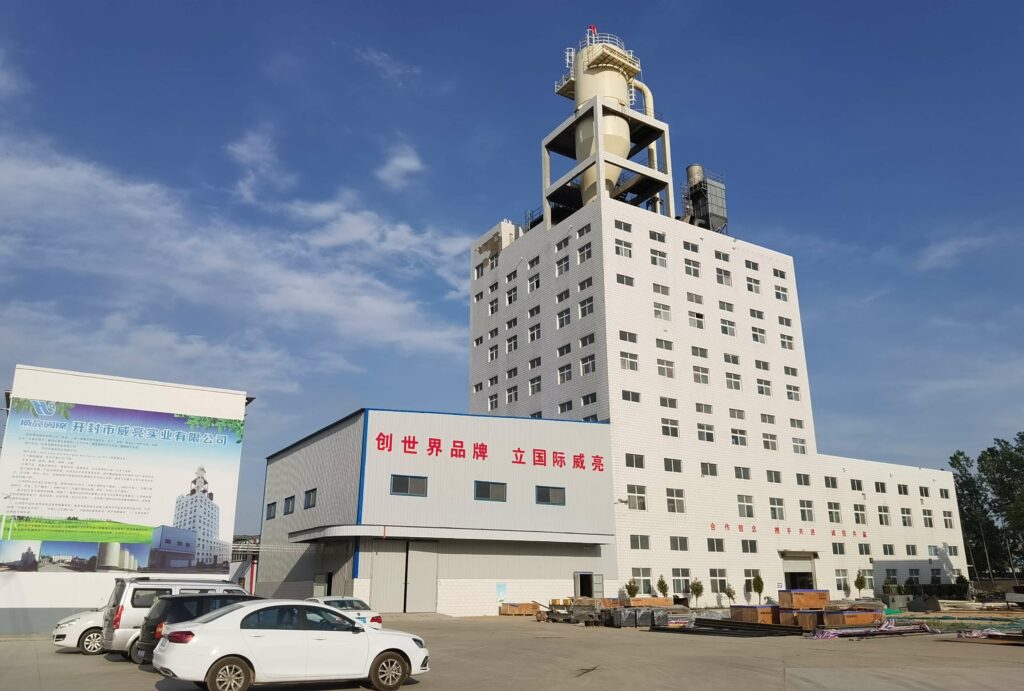 Step 2: Product and Pricing Negotiation
Once you have identified the potential suppliers, you will need to negotiate the product and pricing. Product specifications, such as fragrance, packaging, and label requirements, should be clearly stated. This action can help the supplier to understand your expectations better. It can also help to avoid misunderstandings.
Remember to negotiate pricing and payment terms, including the deposit, balance, and payment method. You should establish the minimum order quantity (MOQ) and bargain the quantity that best fulfills your requirements. Also, consider the shipping costs when attempting to negotiate the price.
It is recommended to have an effective negotiation with your supplier. It can assist you in building a mutually beneficial relationship. You also ensure timely and consistent delivery of high-quality products at competitive prices.
Step 3: Quality Control
The third step is the quality control process. Quality control is vital to the importing process, ensuring you receive high-quality laundry detergents. Inspect the product quality before shipment to guarantee that it meets your expectations.
Clearly state the quality standards and testing requirements to the supplier. It can prevent unnecessary quality discrepancies. Test the product before importing to ensure compliance with regulations. By applying this step, you can avoid any issues during customs clearance.
Quality control can also help you avoid delays or even product recalls, which can be costly both financially and your reputation. Additionally, you must have a contingency plan in place in case any quality issues arise after importing. It could involve negotiating with the supplier for a refund.
Step 4: Shipping and Logistics
Shipping and logistics are crucial components to ensure your importation arrives safely. Note that every shipping method will affect the product's safety during transit and delivery time. You should select the most appropriate shipping method to import laundry detergents.
Do remember to negotiate the shipping costs with the supplier. Besides, make sure that the supplier handles the customs clearance process. The customs clearance process can be complicated and time-consuming.
Tracking the shipment is also crucial to ensure that it arrives at the destination on time. The supplier should provide a tracking number to monitor the shipment's progress. You must also keep in touch with the supplier throughout the shipping process. Thereby, you can identify potential issues or delays and allow for timely resolution.

Step 5: Import Regulations
When importing laundry detergents from China, you must comply with import regulations. It prevents any legal issues from happening. Research the import regulations in your country to ensure you meet all the necessary requirements.
Different countries have specific products that are prohibited. The laundry detergent products must adhere to the required safety standards and regulations.
Provide all the relevant paperwork, including the invoice, packing list, and bill of lading, to the customs authorities. You must also provide an official invoice. The official invoice lists the country of origin, purchase price, and tariff classification of imported goods.
Step 6: Payment Terms
The payment terms must be negotiated as it is a part of the importing process. Payment terms determine when and how you will pay the supplier for importing goods. Ascertain the deposit and balance payment terms. It is essential to find a mutually beneficial equilibrium between both parties. Ensure the payment terms give you enough financial flexibility to run your business.
Next, bargain the best payment method for you and the supplier. Various payment methods are available, such as wire transfers and letters of credit, and each has its pros and cons. Considering each method's costs, risks, and processing times is crucial.
To avoid future disputes, you should also clearly define the payment terms in the contract. It includes stating the payment method, due date, and any penalties for late or non-payment. You'll be able to reduce any possibilities that cause delays in the importing process. It can also reduce the possibility of harming your business relationship.
Step 7: Sample Testing
Sample testing is critical before importing any laundry detergents to ensure meeting your quality standards. It entails requesting and testing a sample from the supplier before placing a bulk order.
Sample testing enables you to assess the effectiveness, scent, texture, and any other features of the detergents. Specify your testing requirements to the supplier to conduct a successful sample test.
Remember to specify all the requirements you may have in your sample testing. The requirements may include highlighting the testing method, the criteria for passing or failing the test, and others.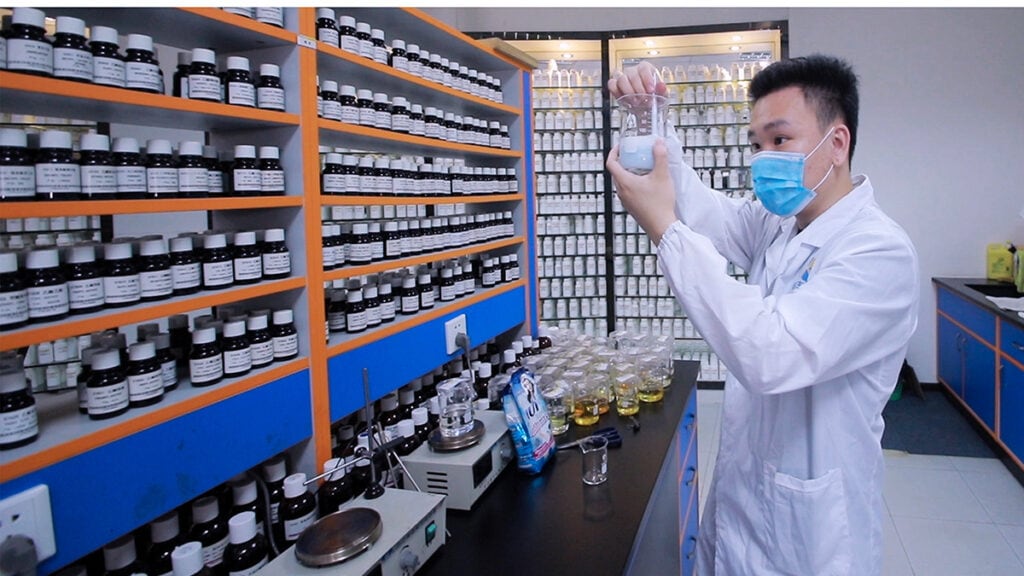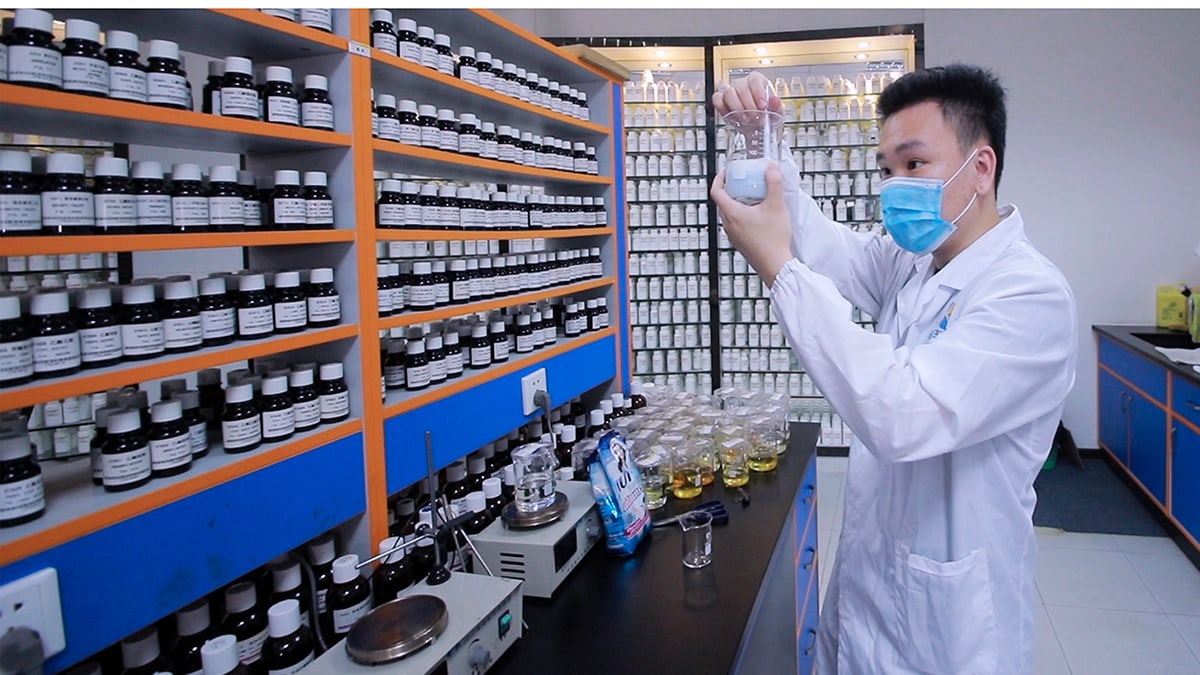 Step 8: Packaging and Labelling
Ensure that the packaging and labeling adhere to the regulations or standards imposed by the regulatory bodies. The regulations include the Food and Drug Administration (FDA) and the Consumer Product Safety Commission (CPSC).
It is critical to specify your packaging and labeling requirements to the supplier. Hence, you can ensure that the products are properly packaged and labeled. It includes providing specific instructions on how the products should be packaged.
For example, specify the size, shape, and materials used in the packaging. You should also specify any labeling requirements, such as the type of label to be used, label size, and information to be included on the label.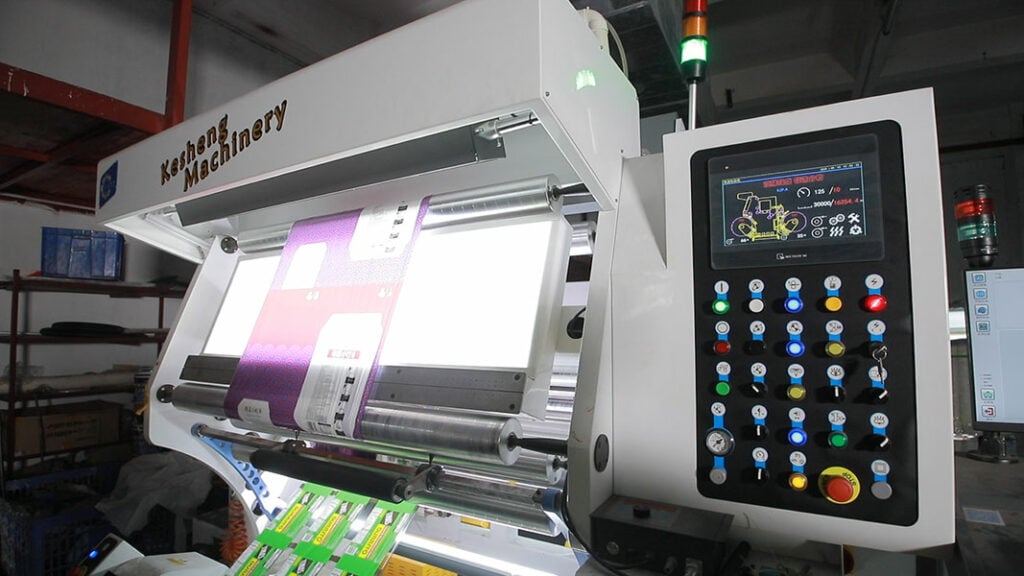 Step 9: After-Sales Service
The after-sales services are essential to ensure customer satisfaction. Example of after-sales service includes warranty, maintenance, and repair services. After-sales service can also minimize the risk of product defects or malfunctions.
Establish clear communication channels between suppliers and you. It ensures you can easily reach the supplier if you encounter any product issues. You can do it by getting the contact information of the supplier's customer service department. For instance, email address, phone number, or online chat.
After-sales service can help to build long-term relationships with customers. Thus, your brand reputation can be strengthened as well.
Your Ideal Laundry Detergent Manufacturer
STPP Group stands out as your ideal laundry detergent manufacturer among all the companies. Our company has extensive industry experience accumulated over the years. We provide a variety of high-quality detergent chemicals and packaging materials. We will definitely meet the varying needs of your customers.
Our company also offers machines and spare parts for upgrading or daily maintenance. What differentiates us from other companies is our dedication to quality and innovation. We use cutting-edge technology and high-quality ingredients to create laundry detergents.
Our laundry detergents are not only effective at removing stains and dirt but also gentle on fabrics. Our company has also established a reputation for excellence and dependability. You can rest assured that you are working with a high-reliable company.
Finally, our China-based company is unquestionably the best option for importing laundry detergents. You may contact us if you're looking for a reliable and experienced laundry detergent manufacturer.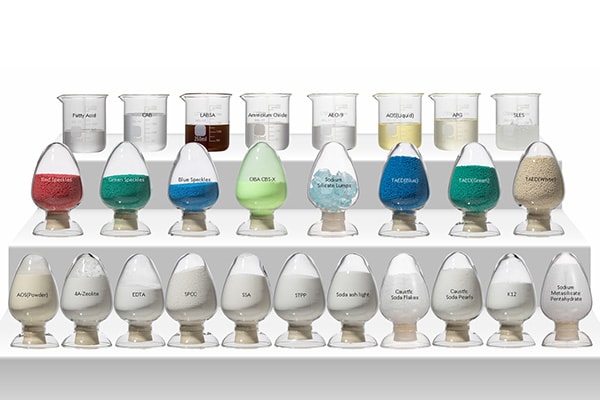 Conclusion
To summarize, importing laundry detergents from China requires careful planning and attention. However, the importation process can be a profitable venture if it is done properly.
Finding the right supplier and negotiating products and pricing are necessary. By following the steps mentioned above, you can improve your chances of a smooth and successful import.
Remember to plan ahead of time and conduct thorough research before purchasing from the supplier. With these steps in place, you can confidently import high-quality laundry detergents from China and expand your business worldwide.