Introduction
Want to start a detergent and washing powder business? You're in the right place! This article will walk you through the process of starting a successful detergent and washing powder business.
In the initial stages, it is vital to locate a dependable supplier. We, STPP Group, are a China-based company offering various detergent chemicals, packaging materials, and packaging machines. By collaborating with us, you have access to all the necessary resources to start and grow your business. 
With the help of our expert knowledge and insights, you'll be well on your way to creating a successful venture. Now, let's dive into the steps to start your detergent and washing powder business.
Step-by-Step Guide to Start A Detergent and Washing Powder Business
Step 1: Conduct Market Research
Before initiating your laundry detergent business, conducting thorough market research is crucial. This action allows you to gain a thorough understanding of the detergent industry. You can get insights into market demand, competition, and industry trends.
Besides, understanding your target market's preferences, demographics, and purchasing habits is a must. It will assist you in identifying your customers' needs and developing detergent products that meet those needs.
Additionally, it's also essential to research your competitors and assess their strengths and weaknesses. It helps you determine areas where your detergent products can be differentiated and stand out. You can also identify how you can improve existing products. Thus, you'll be able to provide customers with a better value proposition.
Keeping up with industry trends, including the latest technology and innovations for packaging machines, is critical. It lets you stay ahead of the competition and capitalize on potential growth opportunities. You'll also know the current trends that enable you to adapt your detergent products to changing customer needs.
Step 2: Create A Business Plan
The business plan will act as a roadmap and startup preparation for your washing powder business. The business map assists you in identifying the goals you want to achieve. You can also decide the target market you want to reach and the strategies you will employ to achieve those goals.
Your business plan should include detailed financial projections. The financial projections may include startup costs, operational costs, and projected revenue. You should be realistic in your financial projections to avoid unexpected financial challenges.
Besides, the business plan should have included your overall business structure and goals. It identifies whether your company will be a sole proprietorship, partnership, limited liability company (LLC), or corporation. Consult your lawyer or accountant to determine which legal structure is best suited.
Consider including your marketing strategies and marketing plan. This marketing plan should outline your tactics to promote your detergent business. The tactics may include social media marketing, advertising, and promotions. A comprehensive business plan will demonstrate your commitment as evidence to help attract potential investors.
Step 3: Obtain the Necessary Licenses and Permits
Before launching your detergent business, you must obtain the necessary licenses and permits from the government. This will enable you to operate legally and avoid any potential legal issues or hefty fines that arise in the future.
Check with local authorities to determine what permits and licenses you need. For example, a business license, tax registration, sales tax permit, and zoning permits are usually needed. You must also comply with all regulations and requirements to operate your laundry business legally.
Step 4: Choose A Manufacturing Location
Remember to choose a convenient location for manufacturing and distributing your washing powders. Take into account transportation, resource availability, and labor costs. It will be easier to allocate products to and from your manufacturing site. A location close to your detergent suppliers will also help reduce transportation costs.
Consider the availability of resources in the area in addition to transportation. Ensure you have easy access to water and electricity, necessities for detergent production. When deciding on a location, you should also consider labor costs. Look for a location where labor is cheap and skilled workers are available.
Another factor to consider when deciding on a location is the local zoning laws. Ensure your chosen location is zoned for industrial use and follow all local zoning laws. If you intend to build your manufacturing facility, you must consider the cost of renting or purchasing land.
Step 5: Source Raw Materials
After deciding on your business location, the following step is to source raw materials. You have two options for sourcing detergents and washing powders: purchase them locally or import them from overseas suppliers.
If you source your raw materials locally, do your homework, and compare prices from various suppliers. It ensures that you are getting the best deal. Ensure that the raw material quality meets your standards and that the supplier is credible.
Finding a reliable supplier is crucial if you import raw materials from overseas. The supplier must be the one who can provide you with high-quality materials at competitive prices. You can find suppliers online or in person by attending trade shows and exhibitions. Consider shipping and importation costs and factor them into your overall expenses.
Once you have sourced your raw materials, ensure a reliable and efficient system to store and manage the materials to avoid wastage and minimize costs.
We have over two decades of experience providing a comprehensive solution in your home care and cleaning supply chain. Our team manufactures detergent chemicals, packaging materials, and packaging machines.
STPP Group offers a wide range of detergent ingredients, ready-made formulas, and packaging choices. Whether you want to build your manufacturing plants, get the guidance, or buy raw materials, we have you covered.
Our professional team has successfully worked with thousands of companies worldwide. We help explore, analyze, and research to give you the best solution so your profit skyrockets. You'll also get 24/7 after-sales service to serve all your needs related to your laundry business. Talk to us today for your customized laundry and washing powder business solution!
Step 6: Purchase Equipment and Machinery
Investing in high-quality machinery and equipment is vital to the success of your washing powder business. Before making any purchases, conduct extensive research to identify suitable equipment and machinery. You can consult industry experts, read reviews, and compare prices so your investment is on the right track. Or, talk to our experts today to get our advanced packaging machines.
Consider factors including production capacity, durability, and ease of maintenance when selecting equipment. You need to invest in equipment that can efficiently produce a high volume of products and withstand wear and tear. The machinery should be easily serviced if necessary. You must also ensure that your equipment meets industry standards and safety regulations.
Bear in mind that purchasing equipment and machinery can be costly. But they are part of an investment for leading a company to success. When developing your financial projections, remember to include the cost of equipment.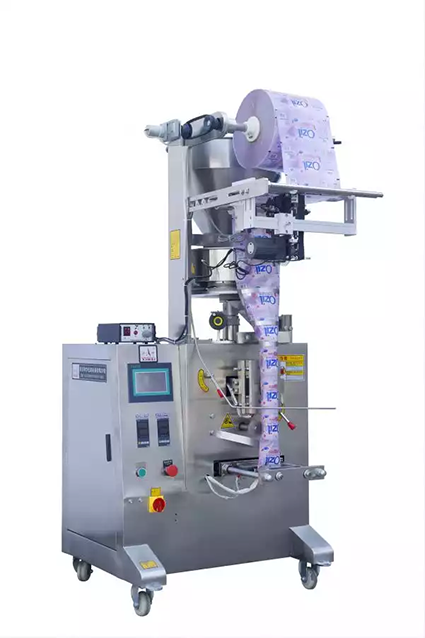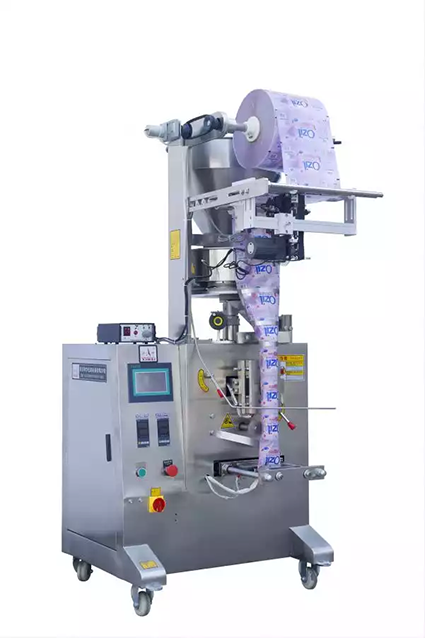 Step 7: Develop Your Brand and Marketing Strategies
Developing a distinct brand identity that resonates with your target market is essential. It encompasses selecting a name, logo, and design elements that reflect your values and set you apart from competitors.
Once your brand identity has been established, it is time to implement marketing strategies to reach your target audience. Consider print ads, social media marketing, email campaigns, and influencer partnerships.
Don't overlook the importance of traditional and digital marketing methods. Identify the optimal methods for connecting with your intended audience. Remember to allocate your marketing budget well to get the best return on investment.
Consider packaging design an important component of your brand identity and marketing strategy. Choose packaging that stands out on the shelves and appeals to your target market. It can include distinctive shapes, colors, and branding elements. You can contact STPP Group for a one-stop laundry detergent packaging solution.
By developing a strong brand identity, you can ultimately attract new customers and grow your business.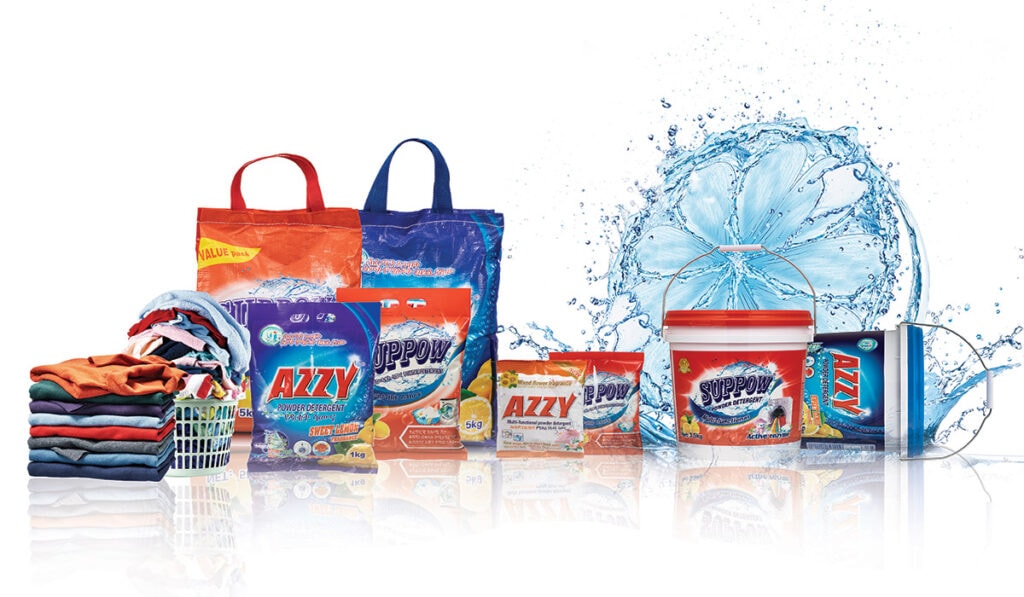 Step 8: Launch Your Detergent and Laundry Powder Business
With everything in place, it's time to launch your detergent business! Monitor your business progress and make necessary adjustments time-to-time to ensure long-term success. Keep track of your financials, sales, and customer feedback to identify areas of improvement.
Keep up with the latest industry trends to stay ahead of the competition. Continue to innovate your product offerings and marketing strategies. To reach a broader audience, consider expanding your product line. For example, you can incorporate environmentally friendly washing powders from STPP Group.
You must build solid relationships with your customers, suppliers, and distributors. Maintain these relationships as they can bring a long-term advantage. Continue to provide excellent customer service to build a loyal customer base. It can also help to provide a positive industry reputation.
Conclusion
Starting a detergent and washing powder business can be profitable in the long run if you approach it with the proper mindset and strategy. Remember that it is a continuous process. Just remain focused, adaptable, and willing to make necessary improvements.
This article has all the information you need to build your detergent business. You can follow the steps outlined in this guideline to bring your detergent product to market. Remember to constantly monitor your progress and adjust your strategy to maintain your company's long-term success.
Want a comprehensive laundry detergent and packaging solution? STPP Group is all you need. We have over 20 years of experience supplying quality detergents to companies worldwide. Contact us today to grow your washing powder business!